Thanks to Forkast (follow them on LinkedIN or Twitter), for inviting me to write about my view on the digital transformation in the wine industry. Enjoy reading it.
The wine industry that has been dominated by tradition isn't always ready for the latest developments, according to Sebastian Schier of vinID. Although the most traditional grand cru wines are set to benefit the most. New technology may be able to resolve the long-standing issue of fraud in the wine industry.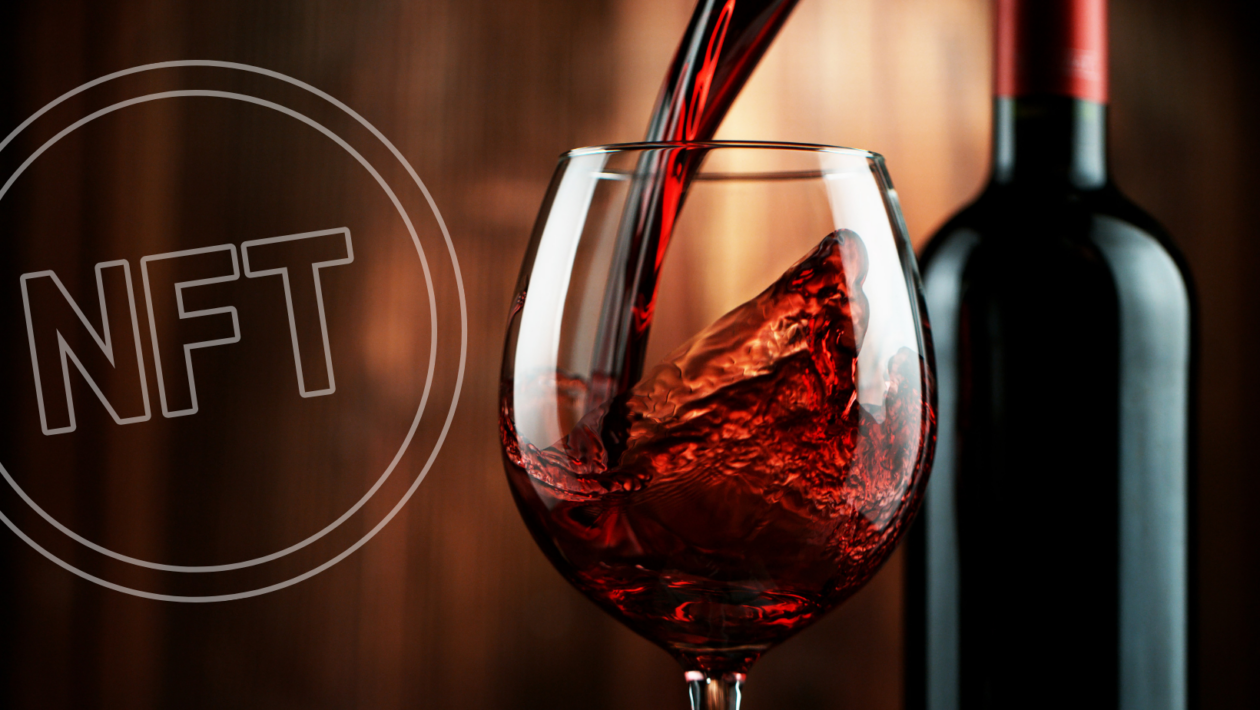 Not just Grand Cru Vinho is being counterfeited
Counterfeit wine is estimated to be almost 20 percent of the wine sold worldwide; this means that one out of five consumers counterfeit wine or wrongly labeled wine.
In the last 10-years, the wine industry has seen an increase in counterfeit wine that has cost the wine industry US$3.18 billion in direct sales. But the consequences go beyond the financial cost as it impacts the livelihoods and jobs of the sector that is already in a state of uncertainty, based on the nuances of climate. Actually, fraud in the wine industry can result in the job loss of 7,000 in the industry of spirits and alcohol each year.
Fake wines can be hazardous and unsafe to consume by consumers. The most popular kind of fraud involving wine is substitution of wine with liquids or other substances that are typically not grapes. If the label states "wine," it means that it's supposed to be made from the juice of a grape fermented. What counterfeiters in the wine market use is cheaper and less quality ingredients and pass it as wine. Some of these substances can be dangerous chemicals and toxic toxins like Methanol.
Another way that the counterfeit wine industry works is to deliberately label a lower-priced wine as a higher-priced vintage, and marketing it as a more expensive product than it really is. This is not just a way to deceive buyers but also undermines the trust of consumers over the long run.
In the spring of this year, we witnessed one of the most significant wine fraud scandals of recent times and it was located in Bordeaux, France — an area that has been producing wines for centuries, dating back to Roman times. This Bordeaux fraud led to the police dismantling a well-organized band of criminals who were bottling low-grade wines from Spain and then selling them as high-end French products (grand cru wine). The incident isn't unique to Bordeaux. In 2010 twelve French fake wine experts were convicted and detained for distribution of millions of bottles of counterfeit Pinot Noir into the United States of America.
It has been searching for ways to combat these crimes for years however, only in the last couple of years have there been a concerted effort to speed up technological advancement in this area that has grown alongside the growing use of technology that is non-fungible.
A new technology for a traditional industry
NFT technology has experienced an arduous beginning in the world of wine. Because of the long-standing history of the wine industry that is a plethora of secrets, traditions and deep understanding that isn't always open to changes. In the last few years grand cru wines have gotten to the NFT buzz to sell wines to younger and well-off consumers.
The attention-grabbing collaborations of alcohol companies that have names such as Bored Ape Yacht Club. Bored Ape Yacht Club that offered exclusive and free NFT artworks in exchange for the purchasing of grand cru wine are just a few examples of possibilities that have enticed and enthralled. Beyond the NFT buzz, winemakers are also beginning to see how valuable NFTs in conjunction with the internet of things are to protect authenticity and connect with their customers..
Utilizing the NFC (near-field technology) tag, which functions similar to the chip inside your bank card that is contactless, a physical product can be easily connected with an NFT (non-fungible token) and then anchored to the blockchain. This secures its unique identity information such as the ownership as well as the date of the production and the producer. This information isn't able to be replicated or altered. The "phygital" tag is attached to the bottle's neck wine to ensure that once the bottle is opened, it is registered on the blockchain, which means that even if the bottle gets filled again, it will be easy to identify.
A new customer experience
The low power consumption of this phygital technology can be utilized not only to combat counterfeiting however, it can also be utilized as a tool for communication that allows winemakers to interact with customers through an app, providing personalized and educational information about the wine by simply tapping the bottle.
An ode to the future of grand cru wine
Most counterfeiting within the world of wine is targeted at the most expensive of grand cru wines. The more sought-after and sought-after an item is, the more likely it is that customers will be enticed into purchasing it for less than what they believe to be its market value.
The first chateaux taking a look at NFT technology are usually "grand crus" and are also rare vintages. For the regular wines you can find in supermarkets the QR code and labels with holographic images are now commonplace. While these aren't difficult to duplicate, their widespread acceptance demonstrates an increasing demand from every part of the market for enhancing the packaging of wine. This hasn't changed in decades. It is now possible to provide a new standard for authentication and provide access to a wealth of information beyond the written label.
Smart grand cru wines also provide an opportunity for people who have any level of wine expertise to gain knowledge about the origins, grapes and production as well as the people who made it, to increase their knowledge, enhance their wine tasting experience and stimulate conversation between friends. Vintners use this technology to tell the story behind each bottle and to connect with their customers to enhance their wine experience..
Wide acceptance of a technology is always from the top. So as wineries begin to embrace NFT authenticity, it will become more widespread and available to new vintners as well as the secondary market for grand cru wine in order to guarantee traceability of the production of the bottle and its ownership.
As blockchain technology becomes more widely used and is adopted by the wine industry the more unsuccessful counterfeiters of wine will be strengthening the trust between producers and consumers.
Please contact us to discuss possible opportunities for you.